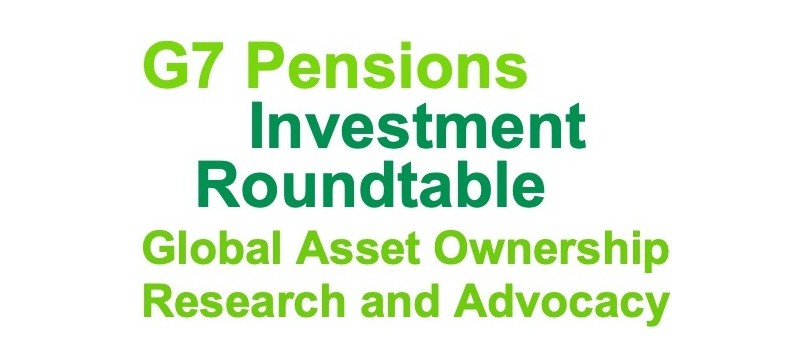 Title
EU ESG Forum & Global Pensions Summit
Body
Date: December, 7th & 8th, 2023
Location: Brussels
Welcome to the Brussels EU ESG Forum & Global Pensions Summit, joint shared events scheduled for December 7-8, 2023, organised by the EU ASEAN Centre and the G7 Pensions Investment Roundtable. This joint conference brings together leading investment experts, industry professionals, and thought leaders to reflect on the role of ESG and modern risk management in setting the future of pension investment and global finance. This two-day conference is your exclusive opportunity to gain valuable insights into ESG, sustainable finance, connect with industry peers, and remain at the forefront of future financial trends.
Do not miss AMINDIS' presentation!
We are thrilled to announce that we will conduct a session at the summit, focusing on the "Contribution of ESG goals to portfolio performance." The session is presented by Philippe Grégoire, PhD, Head of Financial R&D at AMINDIS, and professor at the Louvain School of Management. Philippe is widely recognized in the academic world for his numerous articles on the subject, and he looks forward to sharing his expertise with you.
Do not miss this valuable opportunity to learn from AMINDIS' experts and join us at this high-level event.
Title
Why attend the Brussels ESG Forum & Global Pensions Conference?
Informative Card
Title
Stay informed
Subtitle
explore the latest developments in ESG finance and global pensions investment
Title
Network
Subtitle
connect with renowned experts, policy thinkers, and like-minded professionals
Title
Gain insights
Subtitle
learn from ESG pioneers and impact finance thought leaders
Title
Shape the future
Subtitle
contribute to discussions that will influence the future of finance
Title
Agenda highlights
Informative Card
Title
Exploring ESG trends
Subtitle
delve into the evolving landscape of ESG and its impact on investment strategies
Title
Optimizing ESG metrics
Subtitle
understand how ESG metrics affect portfolio performance, and how you can harness the power of ESG, impact quantification and optimisation across asset classes and geographies
Title
Sustainable investment horizons
Subtitle
explore the future of sustainable investing and its global implications, including modern risk management, reporting and financial communication
Title
Adapting to change
Subtitle
learn from best-in-class leaders about the challenges and opportunities in pension and insurance management in a changing world
This year's conference will also feature a private visit of the Royal Museum of Fine Arts, renowned for its world-famous collections of masterpieces by artists such as Bruegel, Bosch, Rubens, Picasso, Kandinsky, and Magritte.
Title
Registration
Body
Ready to be a part of the conversation that will shape the future of investments and pensions?
We look forward to seeing you in Brussels!