Title
Shift up Brussels 2022
Image / Video
Image

Image / Video
Image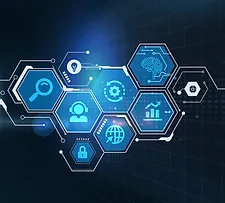 Title
IRR an innovative approach in Portfolio Management
Body
Address the EU regulations (SFDR, EU Taxonomy, CSRD) and integrate ESG in your investment process
Our 4th AMINDIS Shift-Up will focus on the New IRR (Impact-Risk-Return) equation in the portfolio management. The new combination connect non-financial and financial measures and ensure effective collaboration between investment and ESG teams.
Each AMINDIS Shift-Up is a hub for asset managers and insurers, a unique and valuable resource of information and communication, involving international industry experts, regulators, and consultants.
Register to our on-site event for free and receive your personal voucher.
Title
Speakers
Subtitle
Meet our speakers
Horizontal Image
Image
Image

Title
Christian Stiernon
Description
Portfolio Management | Solutions & ESG Expert
AMINDIS
Image
Image

Title
Bertrand Bernier
Description
Head of Asset Management
Ethias
Image
Image

Title
Jean-Marc Gollier
Description
Senior Counsel
Eubelius
Image
Image

Title
Simon Flament
Description
Attorney
Eubelius
Image
Image

Title
Lionel Callier
Description
Sales Engineer - VP
Rimes Technologies
Image
Image

Title
Philippe Grégoire
Description
Professor of Finance | Vice Dean | Member of CEMS executive board
Louvain School of Management
Image
Image

Title
Oliver Marquet
Description
Chairman
Central Labelling Agency (CLA) of the Belgian SRI Label
Title
Programme
Body
| | |
| --- | --- |
| 12:30 | Walking Buffet |
| 13:30 | Welcome Session |
| 13:45 | Sustainability at the heart of asset management |
| 14:15 | EU Regulation: SFDR and CSRD, an introduction |
| 15:00 | Break |
| 15:30 | ESG Data : main operational challenges and practical approach |
| 16:00 | Climate risk measurement and carbon attribution: an innovative methodology |
| 16:30 | Label for sustainable and socially responsible financial products |
| 16:45 | Closing session |
| 17:00 | Networking drink |
Highlight Components
Title
The sanitary pass will be required at the entrance of the venue
Title
Contact us
Subtitle
Should you have any questions, please don't hesitate to contact us
CTA