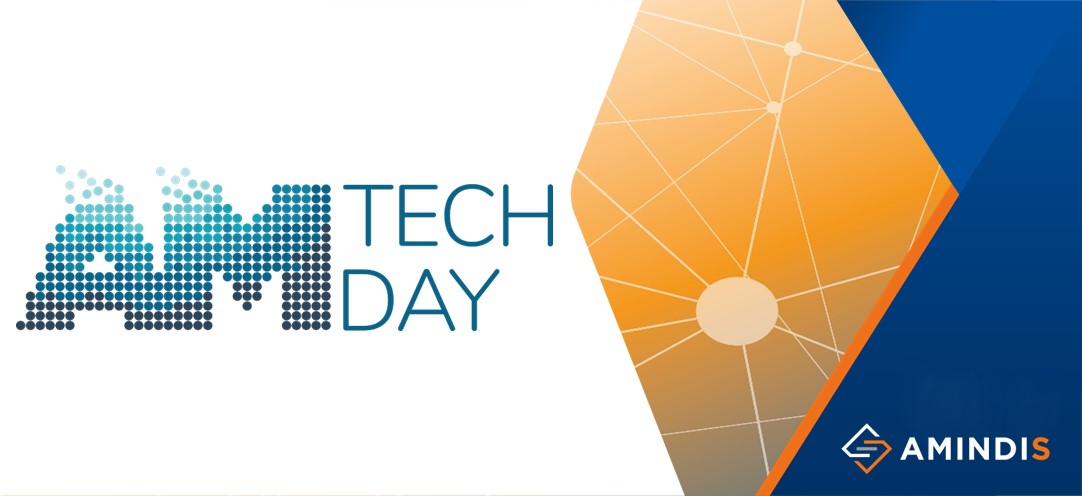 Title
AM TECH Day 2023: shaping the future of asset management with AMINDIS
Get ready for an exceptional event! AMINDIS is proud to announce its participation in the outstanding AM TECH Day, and we want you to join us. Mark your calendar for this exclusive gathering on October 3rd, 2023, at the historic Palais Brongniart in Paris.
Why Attend?
This year, AM TECH Day will tackle a pivotal theme: "Take back the control of your data". In today's world, with the rise of generative AI, this topic is of paramount importance. As the financial landscape undergoes a transformation, seizing this opportunity is essential to stay ahead in the evolving world of product and service distribution.
Cutting-edge technologies like blockchain and AI applications are reshaping the industry, paving the way for increased automation, personalized experiences, and streamlined client journeys.
This event provides a unique platform to meet AMINDIS' experts, eager to introduce you to our innovative solutions.
What's on the Agenda?
A diverse and engaging program tailored to your interests, featuring:
Showcase interviews
Thought-provoking roundtable discussions
Interactive workshops
Insightful conferences
Exploring Finance topics
The event provides a unique opportunity to delve into various finance industry topics, including:
Data management
ESG (Environmental, Social, Governance)
Cybersecurity
Outsourcing, and more.
Distinguished guest speakers
Journalists from L'Agefi editorial team
Industrial leaders
Key experts in the field
Focus on Data
Discussions will revolve around the promises and challenges of data.
Data collection
Data quality
Data cleaning
Data protection
Financial and non-financial data
Governance
Secure your spot today, and be sure to visit our booth, where our experts are eager to help you!
Together, let's shape the future of asset management!